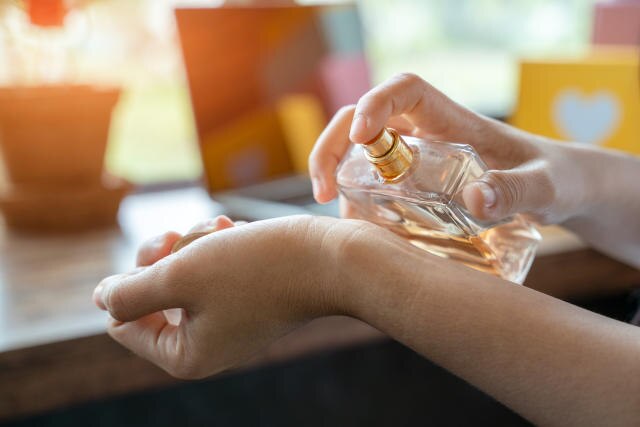 The world of celebrity perfumes is a mesmerizing blend of fame, fashion, and fragrance. Over the years, countless celebrities have ventured into the realm of perfumery, creating iconic scents that capture the essence of their personalities and style. Here, we spotlight 10 of the most iconic celebrity perfumes that have graced the red carpet and captured the hearts of fragrance enthusiasts worldwide.
White Diamonds by Elizabeth Taylor: A true trailblazer, Elizabeth Taylor's "White Diamonds" is a timeless classic known for its opulent and luxurious floral bouquet. Launched in 1991, it embodies the actress's legendary elegance and glamour.
Fantasy by Britney Spears: Pop sensation Britney Spears introduced "Fantasy" in 2005, and it became an instant hit. The fragrance is a playful blend of fruit, florals, and a touch of vanilla, reflecting Britney's youthful charm.
Glow by Jennifer Lopez: Jennifer Lopez's "Glow" revolutionized the celebrity perfume market when it was released in 2002. The fresh, clean scent captures J.Lo's radiant and confident aura.
Heat by Beyoncé: Beyoncé's "Heat" made a sizzling debut in 2010. The fragrance is a sultry mix of red vanilla orchid, magnolia, and almond macaroon, embodying the superstar's passion and sensuality.
Lovely by Sarah Jessica Parker: Actress Sarah Jessica Parker's "Lovely" has earned a place in the hearts of many since its launch in 2005. With notes of lavender, orchid, and amber, it encapsulates Parker's chic and urban style.
Narciso Rodriguez for Her by Narciso Rodriguez: Designed by fashion designer Narciso Rodriguez, "For Her" is a minimalist masterpiece. Launched in 2003, it boasts musky and woody notes, reflecting Rodriguez's elegant and sophisticated aesthetic.
Curious by Britney Spears: Britney Spears makes another appearance on our list with "Curious." Released in 2004, it is a flirtatious blend of floral and fruity notes, embodying Britney's playful persona.
Wonderstruck by Taylor Swift: Taylor Swift's "Wonderstruck" debuted in 2011 and captured the essence of the singer-songwriter's romantic and whimsical nature. The fragrance features a mix of fruity and floral notes.
Unforgivable by Sean John: Rapper and fashion mogul Sean Combs, known as Sean John, launched "Unforgivable" in 2006. This masculine fragrance is a blend of citrus, herbs, and woody notes, reflecting Combs' charisma and style.
Someday by Justin Bieber: Canadian pop sensation Justin Bieber introduced "Someday" in 2011. The fragrance is a sweet and youthful concoction of fruity and floral notes, mirroring Bieber's charm and energy.
These iconic Celebrity perfumes not only offer an olfactory experience but also serve as a window into the lives and personas of the stars who created them. They continue to grace red carpets, perfume counters, and the vanities of fans worldwide, leaving an indelible mark on the world of fragrance.